Following thrift store fire, Las Cruces nonprofit raises thousands of dollars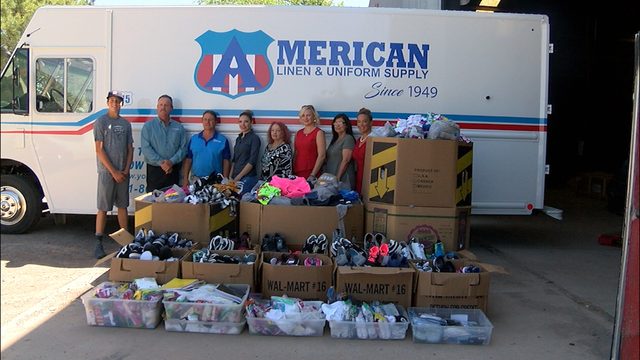 By: Kate Bieri
One month after a fire devastated the Las Cruces Gospel Rescue Mission thrift store, a local nonprofit raised thousands of dollars to help.
"There was a substantial loss," said Marci Dickerson, who founded the nonprofit, Revolution 120. "The community just responded."
With money from donations, Revolution 120 purchased $12,100 worth of new clothes for children getting ready to go back to school who would have depended on the thrift store.
"It was a great outpouring," Dickerson said. "It really showed the sense of pride in our community that the people of Las Cruces have."
Employees with American Linen and Uniform Supply spent three days washing 2,600 pounds of clothes and linens that were covered in soot. It would have cost thousands of dollars, but the company donated the service to help.
"We're very happy," said Richard Wilbee, the vice president of the company. "Everything came out good, looks good and we really just can't wait to get it back and get the kids in these clothes."
https://www.kvia.com/news/new-mexico/following-thrift-store-fire-las-cruces-nonprofit-raises-thousands-of-dollars/772247042